Oboyi new 2020 collection speaks loudly about the sustainability, raw natural colors, the beauty of the vegetable-tanned leather from Tuscany, fine forms and artisanal finishes.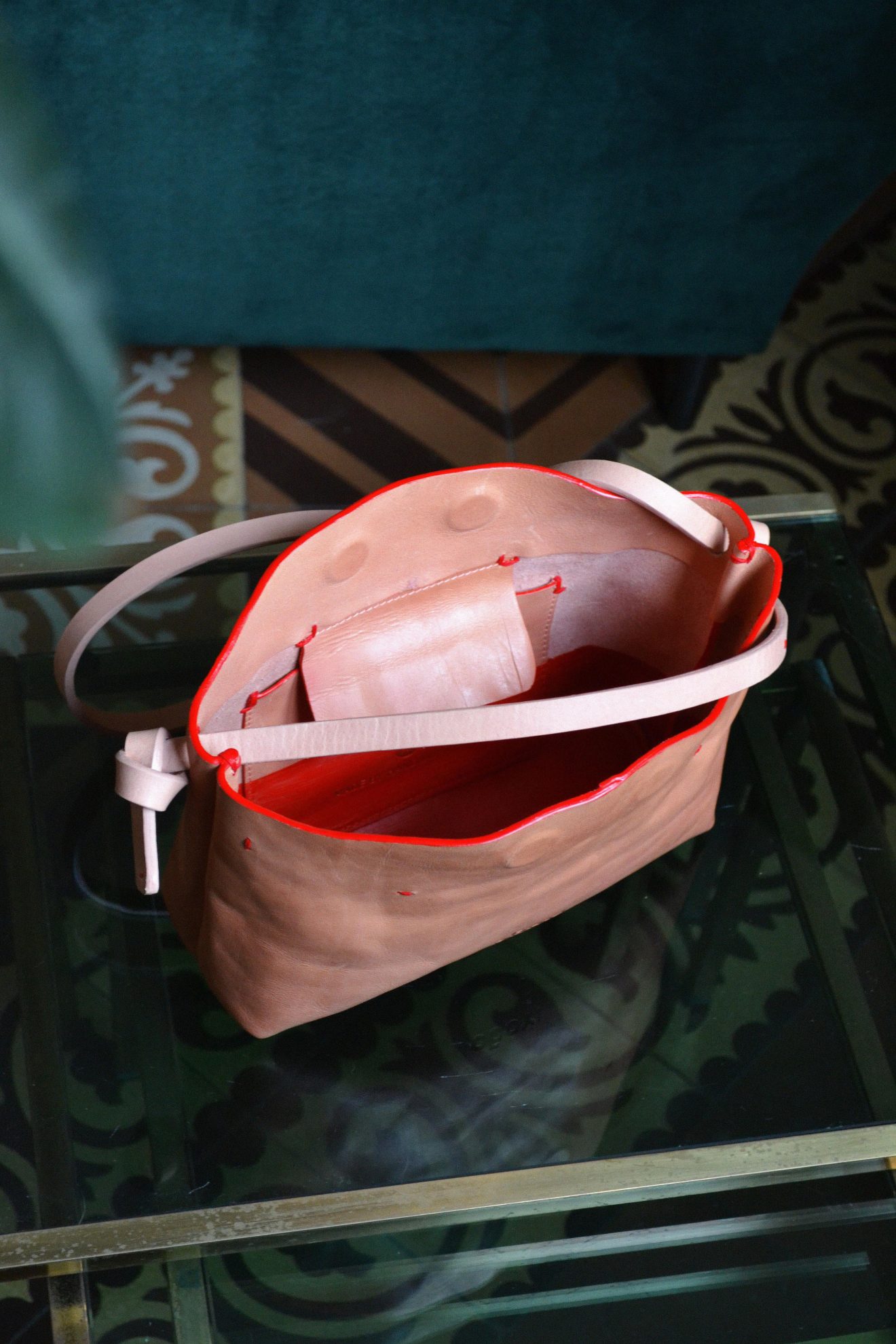 Pure colors are dominant in the collection, as their shades are highly natural, bringing forward the beauty of the vegetable-tanned leather itself. The line is minimal and unisex, with an accent on raw-cut edges in contrasting colors. Bags, backpacks and small leather goods are made of one or just a few pieces of leather, manually cut, dyed, oiled and assembled in clean constructed objects.
"My plan to go fully sustainable was not at all that easy to carry out. We started researching extensively the coloring of leather with food, spices and other natural stuff and that was our key! Beetroot was one of our first vegetable choices, as it has a strong pinkish pigment and you can make great healthy meals with the pulp."

Bojana Nikodijevic
Oboyi collection is available in different color combinations, but also personalized on request.
Artisan manually apply color extracts obtained with a cold press, extracting the juice from fruits and vegetables. The pulp is used for cooking or compost, so nothing is wasted. Some products are disposed to particular weather conditions in order to acquire certain color shades.
We use an ancient method to color our products in black. Instead of applying a colorant, the technique changes the structure of the leather itself. It is the only black that will not leave any mark on your skin
or clothes.

Sustainability is a new fashion principle.
All the seams crafted by hand are made of 100% waxed cotton thread made in Italy and created in a traditional way, to respect the nature and to last for a very long time. We stopped using metal parts on our bags and backpacks as different metal finishing could be harmful for both people and the environment.
Oboyi embrace sustainability in their craftsmanship with a lot of care for details, making sure that products are ethical and long lasting.