The main inspirational influences for the collection onna have several aesthetic origins, all of which are the integral part of the cultural, social and artistic japanese tradition.
ONNA – 女 GIRL; WOMAN; FEMALE
" In the ascending scale of service stood woman, who annihilated herself for a man, that he might annihilate himself for the master, that he in turn might obey heaven." Inanzo Nitobe, Bushido: the soul of Japan
Year 2015
Onna musha or samurai woman represents this specific complexity of the moral and philosophical samurai entity itself, and constitutes the immense importance for the social and cultural japanese history.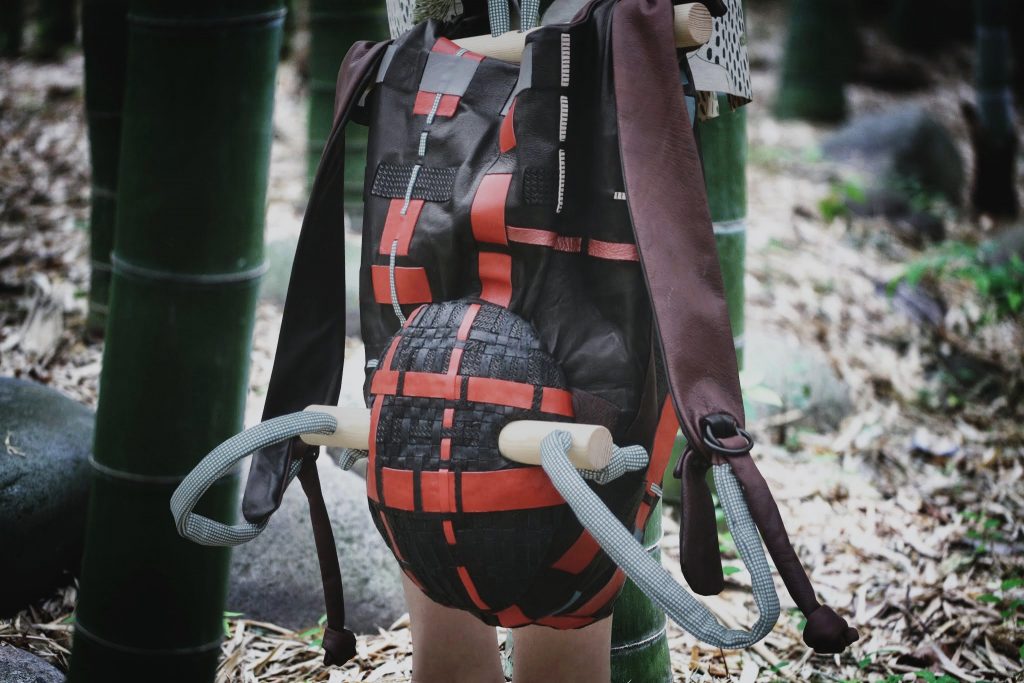 Structure
The conceptual structure of the collection onna personifies the essential aesthetic materialization of the imperative qualities of these samurai mothers and wives.
The inspirational substance refers to weaved, interwoven, dense textures integrating fluid, transformative and rather organic and soft but lasting shapes. soft and curved forms resemble cocoons, safeness and vital structures – cardiac shapes, sensitive and extensive in its structure remind how women are infinite home defenders: weaving the nest with their hands and heart, keeping the weight on their back.
Entanglement of knot and pattern language for composite and layered intimacy is described in intensive and deep colors, dense and complex textures reflecting the symbolic and yet actual honor compound.
The specific technique of interweaving applied in the making of this collection conceptually relies on the oldest traditional methods for creating bags and containers. The respected conventional principles on one side, and yet the modern and innovative treatment of form regarding the materials, textures and carefully created details, this collection shows and suggests a harmonious encounter of then and now.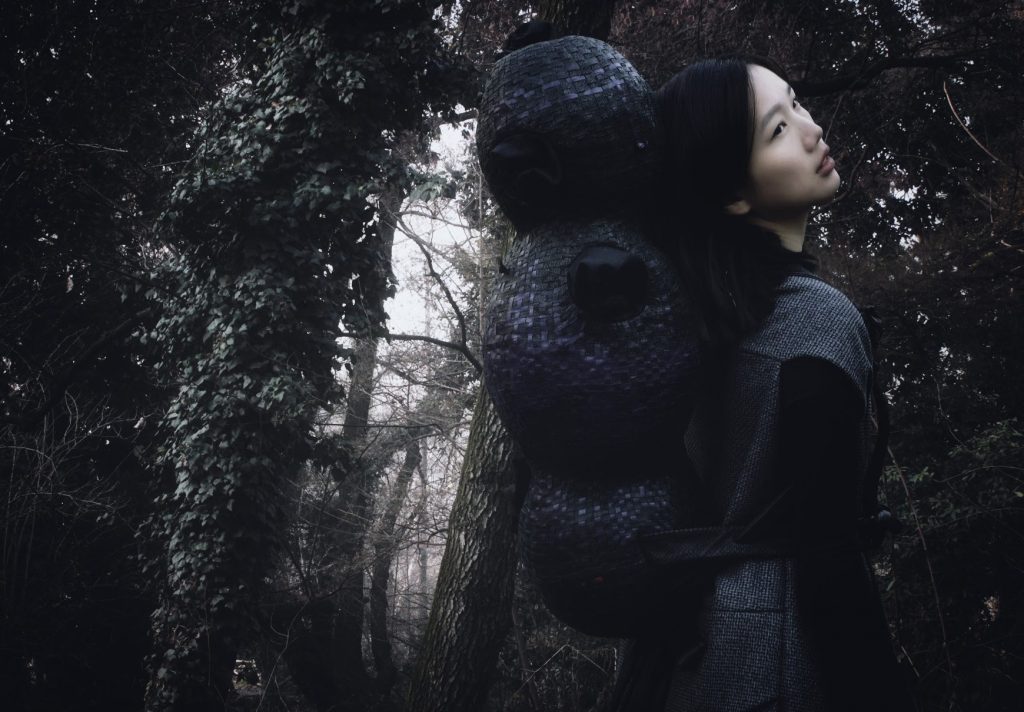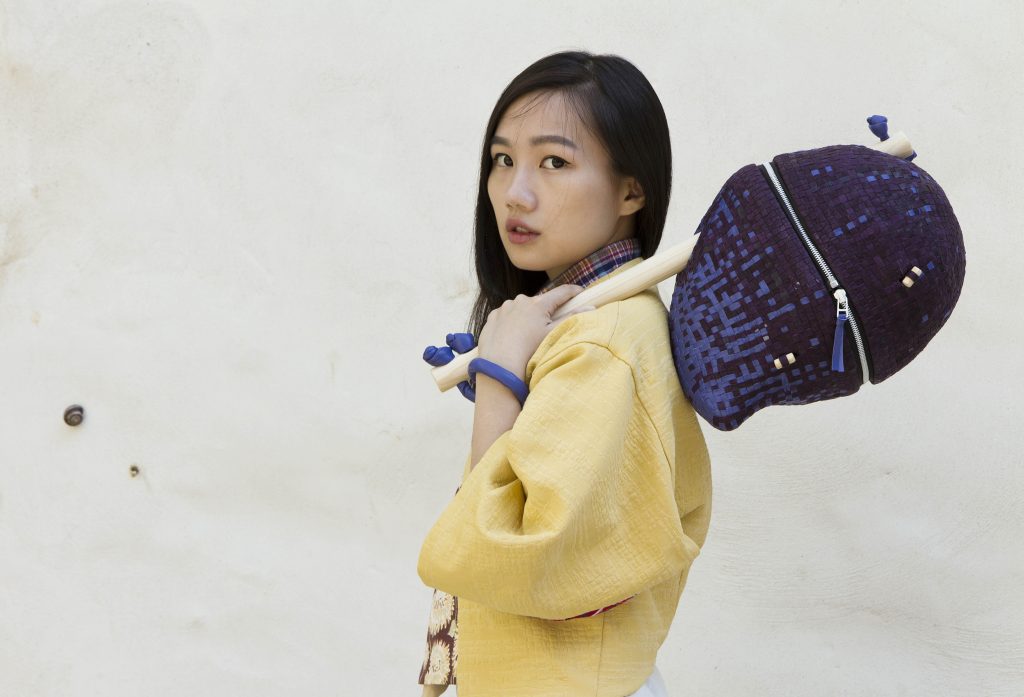 The collection ONNA has been presented at the International Talent Support competition in 2015, with a special project in collaboration with YKK zipper company.
Photo Bojana Nikodijevic